We're pleased to offer the following services in our Laguna Niguel Veterinary Clinic:
Appointments
Our receptionists and team will work hard to accommodate all requests. Call now and we will work hard to get your pet seen as soon as possible
Emergency & Urgent Care
We have a veterinarian and personnel on duty who are trained and equipped to handle any urgent care your pet has. If possible it is best to call before coming in so that a team member can advise you on your particular emergency.
Wellness Care and Vaccines
At Rancho Niguel Animal Hospital we take pride in achieving our vision of providing personalized service to each client, general wellness care and core vaccinations for your pet. Let's spend time together discussing your pet's health and how preventative care can help keep your little family member around to live a long and meaningful life.
Surgery and Procedures
spay, neuter, dental prophylaxis, dental extraction, tumor removal, mastectomy, cystotomy, soft palate resection, vulvaplasty, exploratory laparotomy, GDV and gastropexy, splenectomy, liver biopsy, enterotomy, gastrotomy, intestinal resection and anastamosis, urethral prolapse repair, vaginal prolapse repair, hindlimb amputation, digital amputation, tail amputation, perineal urethrostomy, soft tissue cancer surgery, dewclaw removal, cherry eye surgery, eyelid wedge resection, third eyelid flap, eye enucleation, corneal debridement, aural hematoma repair, bite wound/laceration repair with drain placement, rotational and advancement skin flaps, abscess repair, rhinoscopy, urethral catheterization, abdominocentesis, thoracocentesis, pericardiocentesis, patellar luxation surgical corrective surgery, cruciate ligament corrective surgery, specialized surgery via mobile board certified surgeon visit when needed.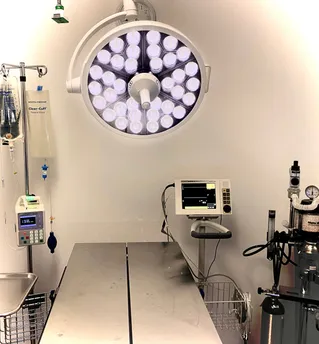 Digital Radiology
Rancho Niguel Animal Hospital uses cutting edge digital x-ray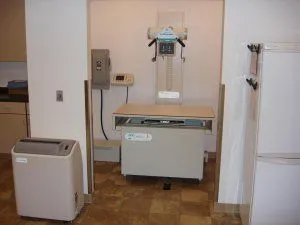 Complete Anesthetic Dental Care
Abdominal Ultrasound
Skin and Ear Care
Oncology
Full Laboratory Testing
Prescription Diets
Behavioral Consultations
Flea Control That REALLY WORKS!
Hospice and Euthanasia Care
Cardiology
Prescriptions
Pain Management
Internal Medicine
Allergy Treatment and Allergy Testing
Eye Care
Health Certificates
Second Opinions
MORE!